Butterfly Insight
~Imagination*Inspiration*Illumination~
Insight into the world of butterflies
The Butterfly Shop - Home & Garden
Unique and inspirational butterfly related products
Stovall Wood Small Butterfly Habitat


Simple yet elegantly designed, this Stovall Wood Small Butterfly Habitat is sure to enliven your garden area. Infuse a touch of elegance to your landscape by bringing home one of these sturdy wildlife houses. These are created from high quality materials to provide a secure and comfortable shelter to various creatures of your garden. Bring one these products home and treat yourself to amazing sights and sounds of the wildlife. Screen on inside of back for bugs to cling together during hibernation.
Butterfly Faucet


Butterfly Faucet Decorative, Functional & Fun Our faucets have been turning since 1978. These decorative and functional faucets are made from 100% recycled solid brass in America.
Butterfly Glass Top 3pc Bistro Set Antique Bronze


Elevate the beauty of your patio, balcony or outdoor entertainment area with this beautifully designed Butterfly three pieces Bistro set. These sets are perfect for any small space, or to accent a larger space. Assembly hardware is made up of stainless steel, galvanized or brass.
Mosaic Butterflies Clock with Thermometer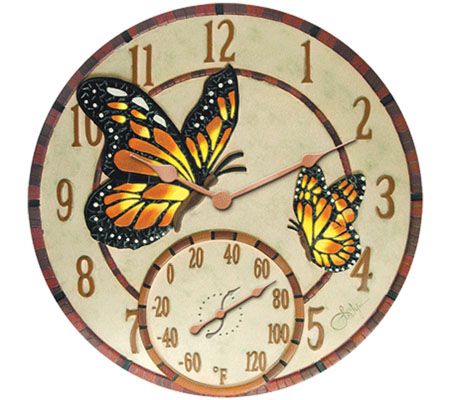 Hand sculptured from durable, weather proof poly resin. 14 in.
Meyda Tiffany Butterfly Lady Accent Lamp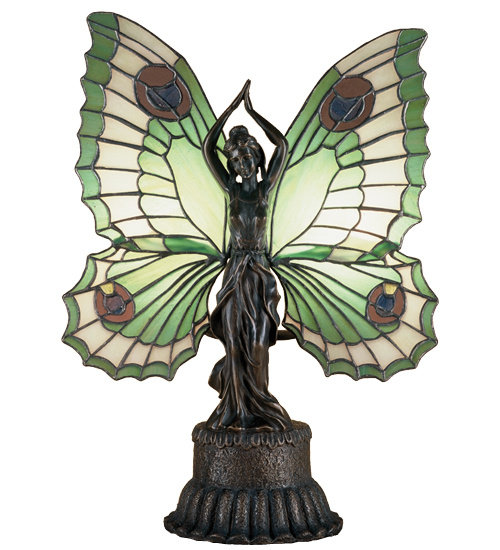 This Irresistible Butterfly Lady Is Hand Finished In Mahogany Bronze And Has Colorful Peach And Celadon Green Lighted Wings Crafted Of Copper Foil Wrapped Stained Art Glass.Total:17"H. Shade: 12Hx13W Bulb: CndlLx2 Max Watt: 7x2
Lenox Butterfly Meadow 18 Piece Dinnerware Set


Create a buzz at your table with this dinnerware set filled with images of butterflies, bumblebees, dragonflies, and flowers. Based on the artistry of Lenox designer Louise Le Luyer, the set brings a splash of color to your table. Six 10-in. Dinner Plates. Six 9-in. Salad Plates. Six 12-oz. Mugs.
Butterfly 4 PC Butterfly Luggage Set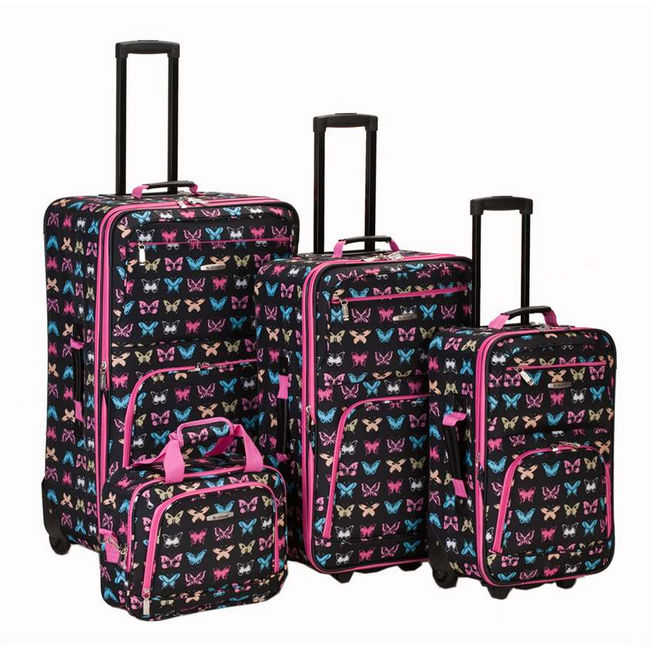 Set includes: 19 , 24 , 28 Upright and 12 Tote Bag. 12 Tote Bag Dimensions: 11 H x 12 W x 5.5 D. 19 Upright Dimensions: 19 H x 13 W x 8 -10 D. 24 Upright Dimensions: 24 H x 16 W x 10 -12 D. 28 Upright Dimensions: 28 H x 18 W x 12 -14 D.
Outdoor Solar Butterfly


The Solar Butterfly flutters and flies just like a real butterfly. Place outside to see the solar power in action or use indoors by placing 1 each AA battery in the hidden chamber under the solar panels.
Butterfly Shop Home