Butterfly Insight
~Imagination*Inspiration*Illumination~
Insight into the world of butterflies
The Butterfly Shop - Inspirational
Unique and inspirational butterfly related products
Butterfly Inspiration Stone - Pack of 4


Let the whispering wings of this tranquil butterfly bring you daily inspiration. A symbol of new beginnings and transformation, our Butterfly Inspiration Stone carries an essential message of moving forward and aspiring for the best you possible. Each stone comes with an envelope printed with an envelope with an inspirational saying and suggested ways for you to use the stone. Follow your inspiration, and believe.

Stone is 1-1/2" high. Made of high quality resin stone. Pack of 4. Dimensions: 0.75"L x 5"H x 0.75"W.
Butterfly Blessing Stone - Pack of 4


Nature presents us with a breathtaking symbol of blessings - the butterfly. Carry your own reminder of the blessings in your life with our translucent purple Butterfly Blessing Stone. Each stone comes with an envelope featuring an inspirational poem.

Blessings Poem: Blessings come in may forms. Some you touch and some you feel. Let this simple little treasure. Remind you what is real. Each day brings new beginnings. With new hope along the way. May you life be filled with Blessings. As you walk your path.

Stone is 1-1/2" high. Made of high quality resin stone. Pack of 4. Dimensions: 0.75"L x 5"H x 0.75"W.
Butterfly Key Keeper Finder - Pack of 3


The Dickson's gorgeous line of home dècor began in the basement of a small religious bookstore, with the belief that such scriptural reminders should be everywhere.
Inspiration Madame Butterfly 12x18 Giclee On Canvas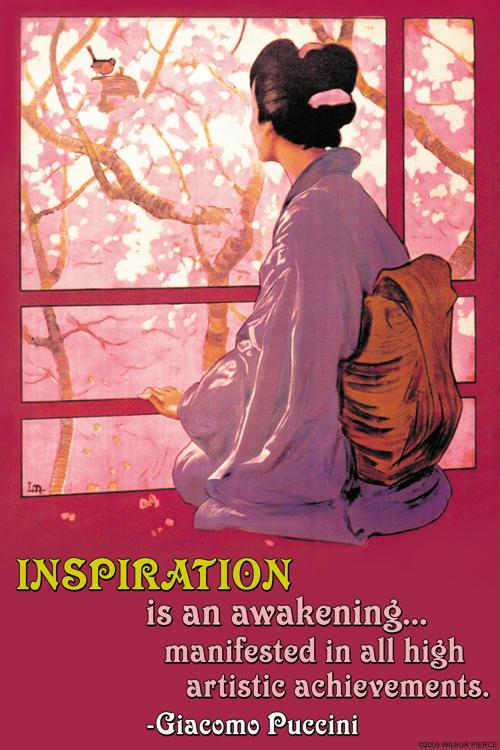 Artist: Giaccomo Puccini
Inspiration is an awakening manifested in all high artistic achievements
12 inch by 18 inch Giclee print on Canvas.
Butterfly Garden Gift Basket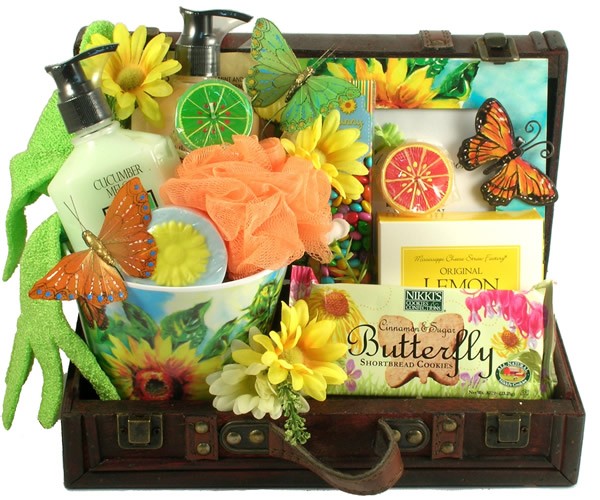 Showcasing the tranquility and the beauty of a Butterfly Garden, this spectacular new design is so beautiful that they may not want to open it! Hopefully, all of the amazing spa products, gifts and gourmet treats inside will be enough to entice them!

This cheerful gift basket is loaded with: Hardwood Trunk, 2 Citrus Floating Candles, Sunflower Planter, Sunflower/Butterfly Frame for 4x6 Photo, Decorative Sunflower Soap, Cucumber Melon Lotion, Orange Ginger Lotion, Exfoliation Spa Gloves, Butterfly Cinnamon Sugar Shortbread Cookies, Lemon Cookie Straws, Sunny Seed Drops (Colorful Candy Coated Sunflower Seeds), Mojito Mint and Lime Infused Green Tea, Life-like Silk Flowers, 2 Butterfly Picks
Butterflies and Blooms Gourmet Gift Basket


Gift Basket Village - Treat her with soaps and bubble bath along with some delicious goodies all packed in this heavy ceramic planter with raised flower detailing. The ceramic planter makes a wonderful gift all on its own. It arrives filled with a bouquet of silk flowers and two keepsake butterfly picks tucked between:

Decorative flower soaps.
Vanilla Mist Scented Bubble Bath.
Traditional Caramels.
Triple Chocolate Cookies.
Key Lime Almond Shortbread Cookies.
Deliciously refreshing Key Lime Drink Mix.
Butterfly Shop Home